Aspiring teen entrepreneurs are invited to spend 8-days at BizCamp to impact their way of thinking about the future. The camp, run by the Youth Entrepreneurship Initiative, returns to full day, in person workshops and group activities at Bermuda College with two sessions beginning July 4th and July 18th.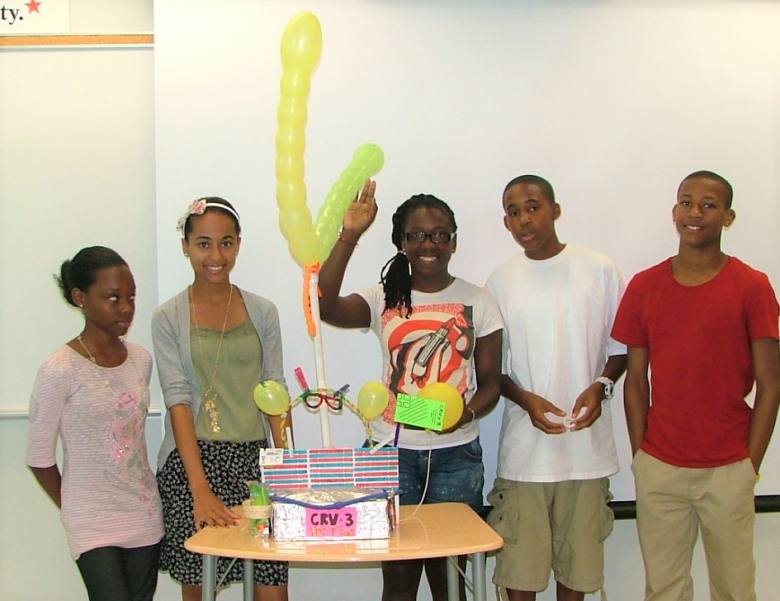 Joe Mahoney, executive director of the YEI said: "The goal is to inspire young people to become business- savvy and understand economically self-sufficiency. We focus on the development of a foundation of skills and experiences to engage BizCamp participants in observing and understanding business and entrepreneurship while developing skills and building confidence for their future in the global economy".
Once again with support of the BEDC, with funding provided by the Centennial Foundation, HSBC Community Investment Committee, Argus Group Donations Committee, Chubb Charitable Foundation, and One Communications, BizCamp is offered free of charge to any Bermudian teenagers 13 to 17 years old who are interested in learning how to start and run their own business.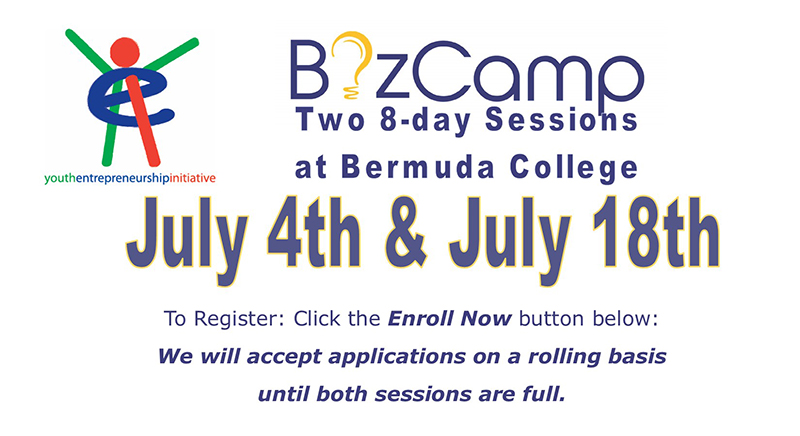 Topics include opportunity recognition, business model design, cost of goods, pricing, industry analysis, target customers, marketing, and many other aspects of running a company. All participants completing a BizPlan will be awarded YEI Entrepreneurship Certificates.
Nekesha Holdipp, Department of Education Acting Education Office and senior school transformation team member stated, "It would be very beneficial for any M3 students who are entering into the Financial & Insurance Services Signature to attend BizCamp and receive the YEI Entrepreneurship Certificate."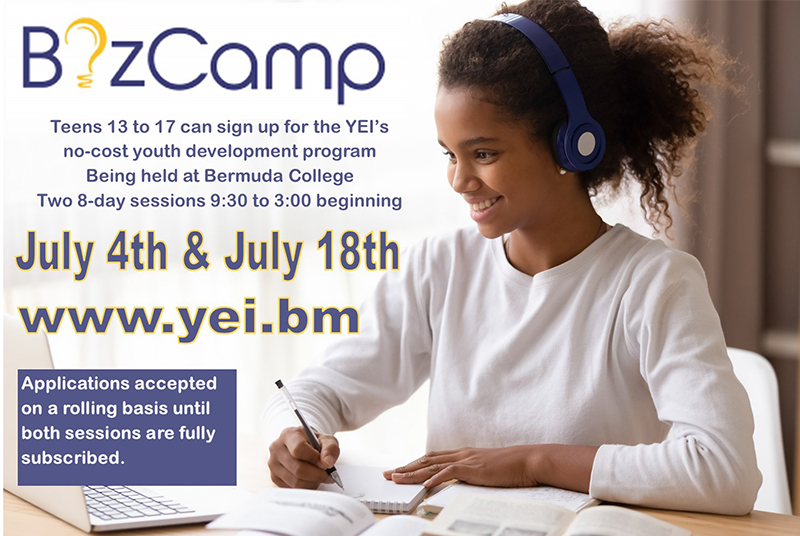 Local entrepreneurs and financing partners will present real-world practices.
Jamillah Lodge of the Bermuda Economic Development Corporation stated, "This is an awesome opportunity to see what the future of Bermudian entrepreneurship looks like."
She went to explain that some BizCamp winners may be eligible to enter in the Bermuda Economic Development Corporation's Youth Rocket Pitch Competition during Global Entrepreneurship Week, in November 2022, where they have a chance to win prizes and venture funding up to $2,500 to further their entrepreneurial journey.
Electronic applications are available at www.yei.bm, or e-mail BizCamp@yei.bm. Participants will be admitted on a rolling basis until both sessions are full.
#BermudaBusiness
Category: All, Business




Archives:
Categories:
Tags:
Bernews